The Best Guitar Effects & Loop Pedals 2017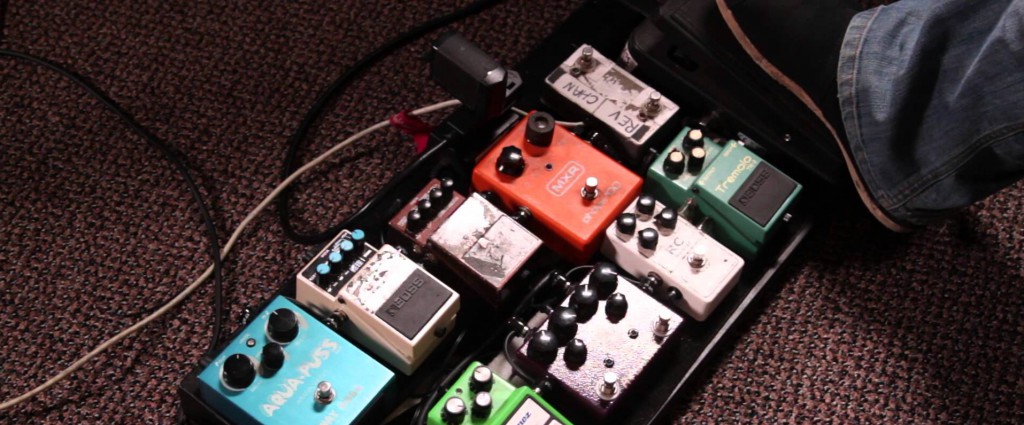 Seeing a guitar-driven show through crowd's eyes can be quite an interesting experience. Fans see the magic happening right in front of them without knowing much about what goes on, but rather feeling the moment created through player's clever tricks and genuine emotion.
Taking matters from that perspective, the player, his fingers and skills are clearly the focal point, along with the guitar the axeman is holding. Despite being in the background, massive amps are also always acknowledged as an obvious link between the string strumming and listeners' ears.
Finally, there are pedals, the quiet, subtle, yet crucial element of a vast majority of magical guitar moments in musical history. In time, certain effects were far too obvious to be avoided, resulting in global massive popularity of such guitar effects as the distortion pedal or wah wah. And with such iconic players as Jimi Hendrix or Pete Townsend of The Who promoting them with their groundbreaking efforts, it would have been a miracle if they had passed unnoticed.
The Top Five Best Selling Guitar Multi-Effects Pedals:
Sale
Bestseller No. 1
Bestseller No. 2
Sale
Bestseller No. 3
Bestseller No. 4
Digitech TRIO Electric Guitar Multi Effect, Band Creator Pedal, Power Supply Included
Seven Music Genres and Twelve Song Styles Per Genre to Choose From
The TRIO can learn up to three different song parts that can be recalled on-the-fly
Adjustable Tempo & Alternate Half Time/Double Time Variants Bass & Drum Level Controls
Hands-Free Control Using a DigiTech FS3X Footswitch (optional)
Amp & Mixer Outputs Headphone Output w/Level Control Power Supply Included
Sale
Bestseller No. 5
Additionally, the extent to which the audio is changed through the use such guitar effects is quite great, resulting in their additional prominence among the crowd. But there are also other, more subtle guitar effects that made a tremendous impact on the guitar sound, but somehow passed unnoticed, or even attributed to guitarists' playing skills. These days, things are much more easier to figure out with internet and various guides and books, but back in the day, the sound produced by sound effects seemed like true magic to the concert crowd.
So right now we'll make a brief rundown of some of the most prominent pedal effects to give you a more detailed knowledge of the given area. Make sure to check out the full list, as well as some additional details below.
Overdrive Guitar Pedal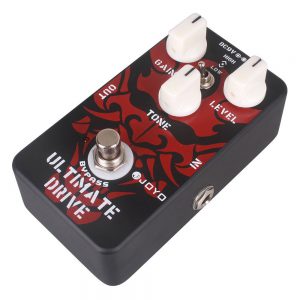 As noted, overdrive pedal comes as one of the most prominent guitar effects in history. It delivers that crunchy vibe by adding additional gain to the audio output. Basically, it's the kind of sound that defines rock music in so many ways. Started by the likes of Hendrix and Townsend, the device was taken to a new level by Black Sabbath, specifically guitarist Tony Iommi, commonly known as the father of metal music. The likes of Metallica perfected the given metal sound, while the overdrive tone remained present throughout the guitar-driven world.
Depending on the amount of gain and the overall vibe, overdrive effects can have a different tone, ranging from light bluesy notes to crushing death metal sound. Some of the notable and frequently used overdrive (or distortion) pedals include Ibanez TS9 Tube Screamer, Boss Tube Screamer Overdrive, Joyo JF-02 Ultimate Overdrive Pedal and more.
Delay Guitar Pedal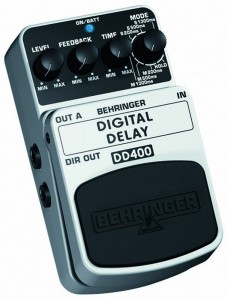 Delay belongs to the group of those subtle, yet highly effective guitar pedals we've mentioned earlier. As the name somewhat clearly indicates, the pedal creates a delay in the guitarist's tone, resulting in repeatedly played same tones. Specifically, the device records the input signal for the brief given amount of time, stores in on an internal audio storage medium and plays it back after the desired amount of time.
The delay isn't a subtle effect by default, since the right kind of setting can make it extremely prominent. But the way it is typically used among players categorizes it among the subtle bunch. Some of the notable delay pedals on today's market include such devices as Behringer DD400, DigiTech Hardwire DL8, Boss DD-3 and more.
Looper Guitar Pedal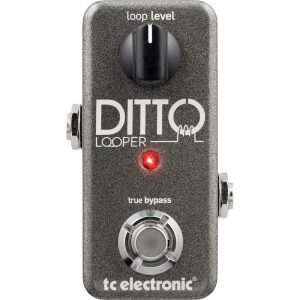 Looper guitar effects basically work around the same pattern as the delay pedal. So the device records the input signal played by the musician, stores it via internal audio storage unit and than plays it back for the desired time period. But loopers work in a slightly different manner, repeating longer samples and giving a genuine background instrument for the player.
Loopers and samplers are known for their massive use in the electronic music domain, but are also fairly notable in the guitar-driven world. Some of the prominent loopers include such devices as TC Electronic Guitar Ditto, Digitech Jamman Solo XT Looper, Boss RC-300 Loop Station and more.
Multi Effects Guitar Pedal
Finally, there's always the "all in one" option. Multi effects guitar pedals come in various shapes and sizes and give players a combined station of different guitar effects. Depending on the size and capability, multi effects can range from only several effects, typically the prominent ones such as distortion, wah wah, reverb and delay to tens or even hundreds of combinations.
Multi effects are available for a wide array of instruments, including guitars, bass, keyboards, vocals and more. Musicians should always be cautious while buying them, as the differences between various models can often be truly great. Notable devices in this domain include the likes of Zoom G1XN, Boss ME-50 and more.
Choosing Your Guitar Effects Pedal
So as you might have already noticed, it goes to show without saying that there is far more than meets the eye as far as the domain of guitar effects is considered. As a matter of fact, if you're looking to become a guitar expert, you simply must conquer the use of a vast array of guitar pedals and effects. Whether it's the wah wah, the distortion, reverb or delay, the little nuances are what makes the difference between cheap sounding tunes and global hit numbers.
Just like guitars required fine-tuning in terms of your left and right hand finger action, pedals and guitar effects require precise setting of their knobs, so studying the given products comes as a must for every musician.
If we were to recommend a specific guitar effect to get you started, we would likely point at some of the devices mentioned above. Make sure to check out some of the guides and reviews we have in offer prior to making the purchase though, as hasty moves tend to have bad results in the guitar products domain. Take it slow, be patient and rock on!