The advent of online streaming services has revolutionized how people learn the guitar. The days of private teachers on extortionate hourly rates and endless repetitive exercises to play through under their watchful eye are over.
Now aspiring guitarists can pick and choose between myriad courses which offer the benefits of private tuition in the comfort of your own home. The only problem with having so many convenient and affordable options is deciding which one is the right program for you.
Lee's Summary of 4 Best Online Guitar Lessons:

Best Online Guitar Lessons
2,000 Lessons
48 Instructors
Live Webcam Sessions
Beginners-Advanced
$19,95 / month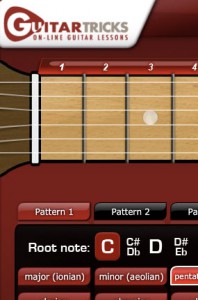 Easiest Course To Navigate
5,000 Lessons
45 Instructors
Downloadable Video Player
Beginners-Advanced
$14,95 / month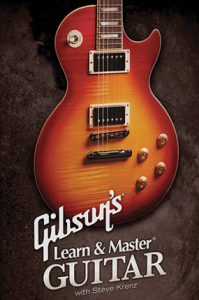 Best DVD Based Course
40 Lessons
Lesson Book
5 Jam Along CDs
Beginners-Intermediate
$149,00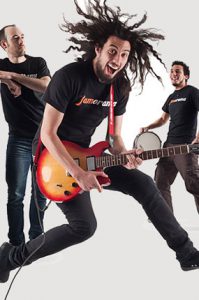 Best Course For Beginners
148 Lessons
Lesson Book
26 Jam Tracks
Beginners-Intermediate
$29,95 / month
The Truth About Online Guitar Lesson Reviews
The decision you have to make is even more difficult because the internet is full of affiliate-funded positive reviews and offers very little in the way of straightforward advice. The truth is, the online guitar lesson review business is a lucrative one. Guitar lesson providers will pay as much as $30 for any individual signup you send their way!
Many people who've probably never touched a guitar in their lives post content online with the soul purpose of getting you to sign up for one of these courses – they really could care less for which one.If you sign up through one of our links, we'll get paid too thank you, but our reviews was written by a guitarist Lee Johnson – that guy on the right – who actually knows a thing or two about learning to play the guitar.
As a learner, it's difficult to know what should be included, what the important points to cover are and what you'll really get out of each course. This guide has been designed for you; to help you pick the course that will show you the things you absolutely need to know and help you match one of the various options to your goals and your personality.
Author Lee Johnson

Lee reviewed all these programs for, he's a professional guitarist and very good at writing about anything related to his profession. Disclosure: We are a professional review site that receives compensation from the companies whose products we review.