If you were to ask a group of guitar players to name a single most iconic guitar model in history, chances are that Gibson Les Paul would be the first ax to pop up for most. After all, we are talking about the instrument that shaped a large portion of rock music, impacting the global culture of the 20th century along the way.
The iconic Gibson Les Paul, took the music world by storm when it debuted in 1952. More than five decades later, this all-time favorite solid body electric guitar continues to influence guitarists, musicians and music lovers all over the world.
The distinctive shape and design, the sound, the shape, the mass, and the vibe are just some of the crucial factors that made Gibson Les Paul what it is today – a musical icon. The fact that such rock titans as Jimmy Page or Slash wielded it made it easier for the instrument to reach an even wider audience and more importantly, contribute to a cultural revolution with its sound and vibe.
A Brief History of The Les Paul
The Les Paul was by no means the first solid-body electric guitar to hit the market. 60 years before Les Paul, company founder Orville Gibson had designed the archtop guitar. In 1936, Gibson issued the ES 150, the first standard electric guitar. When it came to designing Les Paul, the company poured in decades of skills and craftsmanship and the result was a guitar that was a work of art in itself.
In 1952, Gibson introduced the Les Paul Standard's forerunner, the Goldtop with its renowned P-90 pickups. The Les Paul had an intricately fashioned arch top placed on a solid mahogany body. It included a glued-in neck with an adjustable truss rod and a pitched headstock. Also integrated into the design were the accouterments that helped distinguish the leader in electric guitars from the rest like a bound fretboard and raised pickguard.
Although the Les Paul took off from the very time it appeared on the market, the design was still in its infancy. Two developments were to come which would change the shape of the Les Paul from a wood plank with strings to a classic. In 1957, Gibson was still attempting like other guitar manufacturers to produce a totally noise-free performance from the Les Paul.
Around this time, designer Seth Lover entered the picture with his patented humbucking pickup. By placing two coils side by side, Lover discovered he could reduce the noise from hum and other electrical disturbances that single coils were so prone to. The result was a deeper richer sound, free of noise while retaining the full, warm, and sustaining tone that has come to define the Les Paul.
Once the sound issues had been smoothened, Gibson proceeded to make another change to the Les Paul. This time the change was purely aesthetic. The carved maple tops were coated with a lush, semi-transparent cherry sunburst finish to enhance the beauty of the maple base. The results were spectacular and the "Burst " as it came to be known as was not only the most stylish but also the most advanced electric guitar on the scene.
Ironically enough, sales of the Les Paul were declining even as it was undergoing periods of incredible transformation. In 1963, the Les Paul Standard was changed to the flat-topped design that we know now as the SG model.
The standard was hugely popular with a number of pop and jazz guitarists including the guitar's namesake Les Paul himself but it was only in the late 60s that the guitar would finally find its true place – in the hands of some of the greatest rock performers of all time. By the late 60s and early 70s, guitar legends like Jimmy Page, Peter Green and Mick Taylor were endorsing the Les Paul as their rock signature.
The Man Behind The Les Paul
It was a legendary jazz guitarist and innovator Les Paul who was responsible for the creation of the greatest acoustic guitar of al time. Paul was not just an accomplished musician, but he was also responsible for some path-breaking musical innovations including such concepts as overdubbing, multi-tracking, and sound on sound. Born on June 9, 1915, as Lester William Polfuss in Waukesha, Wisconsin, Paul took to music at an early age. He began playing the harmonica while at the Barstow school after watching a ditch digger with a harmonica on the street.
Soon he had his own orchestra and was playing at beach parties and dances. After a brief encounter with the banjo, Paul moved on to the guitar.
Paul was unsatisfied with the electric guitars that were sold in the mid-1930s and began experimenting with a few designs of his own. Famously, he created "The Log," which was nothing more than a length of common 4″ by 4″ fence post with bridge, guitar neck, and pickup attached. For the sake of appearance, he attached the body of an Epiphone hollow-body guitar, sawn lengthwise with The Log in the middle.
This solved his two main problems: feedback, as the acoustic body no longer resonated with the amplified sound, and sustain, as the energy of the strings was not dissipated in generating sound through the guitar body. After a series of experiments, Les Paul presented his ideas for an electric guitar to the Gibson Company in 1940. His efforts weren't received with great enthusiasm and it wasn't until the 1950s that Gibson would take interest in Les Paul's prototype. The Les Paul Gibson was introduced in 1952.
By the time the Les Paul came out, the guitarist was at the top of his career in spite of an automobile injury that set his arm at an awkward angle. In 1977, he recorded an album of instrumental duets in collaboration with Chet Atkins but was soon forced to take things slow as a result of heart problems. In 1988 he was inducted into the Rock and Roll Hall of Fame.
Les Paul began a regular series of Monday night appearances at Fat Tuesday's club in New York in 1984 and was also inducted into the Rock and Roll Hall of Fame in 1988. By the late 1980s, Paul had returned to active weekly live performances in New York City.
In 2006, at the age of 90, Les Paul won two Grammys at the 48th Annual Grammy Awards for his album Les Paul & Friends: American Made World Played. He also performs weekly, accompanied on piano by John Colianni, at the Iridium Jazz Club, on Broadway in New York City, despite arthritis that has stilled all but two of the fingers on his left hand.
Paul continues to perform on occasion, all the while indulging his curiosity in a basement workshop at his home in New Jersey. Aside from tower figure in the development of the Les Paul Guitar, Paul is also credited as the inventor of multitrack recording, and various reverberation and echo effects.
THE JAZZ INFLUENCE
Any player who knows their guitar history is already aware that the Les Paul was pioneered, developed with the assistance of, and endorsed by the famous jazz-pop artist of the same name. Paul wanted a guitar that better served the needs of jazz guitarists, one that would offer more sustain and feedback resistance than the hollow body archtops that were the norm at the time, and would also be more versatile sonically.
Of course, these qualities also suited electric players in just about every other genre, and Les Paul Goldtops in their earlier incarnations with P-90 pickups quickly wound up in the hands of a diverse range of artists, from formative bluesmen John Lee Hooker and Freddie King to rockin' roller Carl Perkins. Following Paul's lead, plenty of jazz players took them up too.
Adept at producing thick, warm tones from its neck pickup in particular despite being a solid-bodied design, the Les Paul proved a natural choice for plenty of great jazzers. More surprising, perhaps, is the ease with which it adapted to country styles.
Back in the fifties and in the early days of the solid-body electric guitar, guitar models were simple in design, barely more than a flat price of wood with minimal accouterments. With the Les Paul Standard, Gibson moved up the aesthetic value of the guitar by designing a stylish and sleek work of art.
The move might have seemed strange to followers of Gibson, generally regarded as traditionalists in the field, but in hindsight, it was actually an extension of Orville Gibson's radical mandolin designs back in the 19th century. The new member of the Gibson stable was set to have the same caved top form that had so distinguished Orville's earlier designs form the rest of the pack.
The Gibson Les Paul Standard has a solid mahogany body embellished by a carved maple wood top. All Gibson Les Paul guitars have humbucker pickups that vary depending on the model. The Gibson Les Paul has changed little since its introduction. There have been a few humbucking pickups and updated bridge, but besides these minor changes, this is still the guitar that defined an entire generation of music, from the blues-rock of the 60s to the southern rock of the next decade.
Hopefully, this brief guide has proved to be useful to you and will ultimately help you in choosing your very own Gibson Les Paul model. There are still plenty of models out there, so feel free to browse and explore even further. Fact is, you simply can't go wrong with most of them, but seeing that these are also relatively pricey devices, it's best to conduct thorough research and personally test as many models as possible to find the perfect fit. So take it easy, try all the possibilities you can and roll easy.
The Les Paul Tone
Gibson's humbucking pickups contribute immensely to Les Paul's unmistakably classic tone.  These pickups help produce not only a higher output signal but also give the Les Paul's tone a mellow quality with markedly decreased treble frequencies.
The heavy wood body of the Les Paul also contributes to its full and mellow tone.  These are some of the heaviest guitars and this helps them easily sustain a deeper bass.  Hardware on almost every Les Paul is standard.  They each consist of 2 volume pots, 2 humbucking pickups and tone controls.  Each of them has a switch that enables three separate combinations.
Position 1: Switch flipped downwards; the Bridge Pickup. This generates a crunchy sound, mostly used for lead guitars (Example: Guns N Roses´s "Paradise City" intro).
Position 2: Middle Position (both pickups active), this position provides a sound not too bright nor too mellow, perfect for a balanced tone.
Position 3: Switch flipped upwards; the Neck Pickup. The sound you get from this position is deeper and more "grave" sounding, with rich sustain perfect for slower solos. Turn the tone control to 0, and you get the well known "woman tone" commonly used by Eric Clapton and Slash.
What Makes a Les Paul Unique
The Les Paul is well established in the classic rock genre. The classic British blues-rock has been shaped almost entirely by this instrument's unique sound. Another rock that needs a thick, rich tone and playability, as well as good sustainability, is easily played on the Gibson Les Paul.
This guitar can be used for much more than rock. The solid-body Gibson Les Paul first appeared some fifty-five years ago and has since shown that it can play near everything. Whether you're a beginner who's just starting out with a new guitar or a guitar aficionado who appreciates classic beauty, the Les Paul will appeal to you. Here are just a few reasons why the Les Paul is such a cult favorite amongst professionals and amateurs alike.
1. The Les Paul makes it easy to get to those high notes without too much effort, compared to a standard guitar that have any kind of mobile bridges (such as the standard tremolo, Floyd rose, etc).
2. Not belying the presence of two humbucking pickups you can receive a wonderfully clean note on your Les Paul
3. With the Tune-o-Matic bridge, you don't have to worry about your Les Paul going out of tune during the middle of a gig.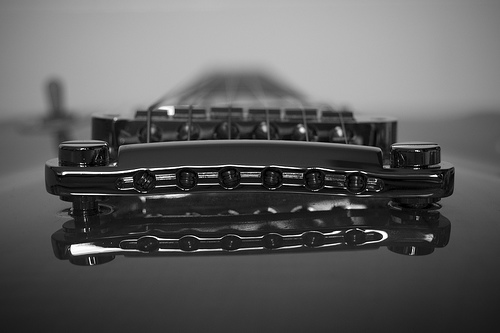 4. The versatility of the Les Paul makes it suitable for virtually any genre of music, ranging from rock to heavy metal to rock and pop and everything in between.
How to Spot Fake Les Pauls
Gibson guitars are synonymous with quality, beauty and are desired by collectors and musicians the world over. The Les Paul, in particular, has aided in the creation of the modern music scene that we know today. However, this makes them expensive in their own right. They are constructed with the finest tonewoods and are still very much handcrafted.
Spotting Fakes
As the Gibson Les Paul is a highly valued guitar, many people will try to make fakes that will sell for far more than they are worth. Here are a few ways to help see these fakes. These knockoffs will not get past the experienced players, but they will be able to trap those who are not familiar with guitars. These instruments normally cost from two thousand to three thousand. So if they are offered for a few hundred then they are likely to be faked.
If any seller is based out of China or another Asian country, then be careful. None of Gibson's instruments are made in these places. All Gibson guitars are made in the United States of America. In general, be wary of second-hand online marketplaces like eBay where pirated goods could circulate. If you wish to purchase a Gibson Les Paul online, buy it from a respectable store such as Zzsounds.
Be aware of the common body shapes used by Gibson, and check those that you are looking to buy. Most of the fakes have a Gibson logo that is of a thicker font than the real Gibson logo and is aligned almost horizontally at the top of the headstock. The real Gibson logo is a thinner font and is angled with the G started near the post of the D string tuner.
The real key is to look at the truss rod cover. Real Gibsons have a bell-shaped truss rod cover with TWO screws, whereas fakes typically have THREE screws. Also, the copies of Les Paul Standards often say "Gibson" right on the truss rod cover, NO Les Pauls says Gibson on the truss rod cover, some Epiphone Les Pauls do but those aren't made in the USA and say Epiphone at the top of the headstock, not Gibson.
The fakes will normally be imprinted with genuine appearing serial numbers. However, they will normally not line up with the production years of the real Gibson guitars. On the custom shop Historic and VOS Les Paul guitars, the logo is silk-screened where the fakes use decals.
All well made real Les Paul guitars will come with original Gibson cases. These cases are as well made as to the guitar itself many times. If there is not a case included in the sale, or if the seller offers to use a case other than the original Gibson case, then that could be a warning sign.
Maybe the easiest way to check is to ask the seller. Many will tell you that they are made in China. As stated already, not a single Gibson is made in China. All those that claim to be from there are fakes. A Gibson Les Paul is an expensive buy and as such should be treated carefully. As it is a large investment to get such a fine instrument, be sure to go to a seller with a good reputation, preferably an online retailer with a solid history of selling real Gibson guitars.
Gibson Les Paul Variations
Many guitarists go looking for the ultimate Les Paul guitar will be confronted with the huge varieties that exist. Why so many different types? Because as the best set-neck, solid-body guitar many people want to use it, but not all will be able to in its standard format. So with a small change here and there, it can be used by many different players for many different styles of music.
This wide variety is in no way a new development. Many of the golden year Les Paul guitars have such variations on the standard model. The most notable difference lies in the neck and frets dimensions, giving the guitar a very different feel. Some very small but important differences exist between the models of the Les Paul as far back as the '50s.
Normally the 1958-'60 Custom Shop Les Paul VOS variants share many similarities. They are more similar than different in fact. By a close look, you can see the differences in specs that will try to simulate different model years of the original Les Paul to suit different players. The 1958 Standard VOS has a larger neck to reflect the rounded profile of the guitars of the year that gives it its name. In the past the necks were profiled by hand, so each year came with a generally different shape of the neck.
Models just a year or two apart could have a fairly different shape because of this. The 1960 Les Paul has a much thinner, tapered neck that is far different from those before it. These later models also came with wider frets more like the original. In this three year span, the guitar has changed a good deal in shape.
A lot of players prefer the fatter tone of the early '50s necks, and the 1958 profile gives them the guitar that they want. The thin vintage-gauge frets give a more accurate chord and single-note that many players find attractive. Rock and blues players like thinner necks and wider frets because they can speed up their music and use more wide bends respectively.
Eric Clapton used a Les Paul, most likely a '58 or '60, with a thinner neck to create his blues-rock noises. Not even he knows which year it was as it was stolen from him in '66. Jimmy Page's best Les Paul was a '58 with a custom, elliptical neck remade my Gibson as the Jimmy Page Signature Model Les Paul.
The perfect Les Paul is not an objective thing. Because of the many different variants based on the different years of the Les Paul, you will have to find one to fit you and your playing style. The ultimate guitar is out there, but you will have to put a good deal of time into your research to find the one that plays your style music and fits your grip the best.
Popular Les Paul Models
But what we're here to discuss is Gibson Les Paul from your perspective. There are many Les Paul models to choose from out there and each one carries a different sound, color, and tone. That LP feel is always present of course, but the differences vary from slight nuances to significant sound shifts. So scroll down and join us for a brief rundown of some of the most prominent Gibson Les Paul models below.
GIBSON LES PAUL TRADITIONAL
This is the one that most think of at first. The Gibson Les Paul Traditional is very well known for that old-school type of sustain delivered through a non-chambered body made out of mahogany wood. Above the body, you'll find an AA figured maple top, another distinctive point of this iconic instrument.
Legendary '59 Tribute humbucker pickups featuring orange drop caps are in charge of delivering the iconic audio output, while some of the other classic features include those slick vintage tuners and tone knobs. In general, it very much goes to show without saying that this is an instrument made for players appreciating all the listed features that made Gibson Les Paul a musical great.
GIBSON LES PAUL CLASSIC CUSTOM 2
Introduced with a slick-looking black finish, Gibson Les Paul Custom wasn't initially promoted as the company's top-notch product. But interestingly enough, that's exactly what it became, instantly scoring nothing but high remarks and praises to such extent that a classic status was inevitable.
This specific model features a mahogany body with a carved maple top, as well as a quarter-sawn neck designed to be additionally slimmer for easier playing. Two '57 Classic humbucker pickups deliver the gritty midrange tone through Alnico II magnets designed and built just like the original legendary PAFs. A classic vibe without a hint of humming is therefore guaranteed.
GIBSON 2014 LPM
Representing modern technology implemented with the classic tone, Gibson 2014 LPM features a wide range of adjustments and improvements introduced in 2014 to mark the company's anniversary and over a century-long presence at the guitar market. Some of the features include '61 Zebra humbucker pickups delivering the massive tone, bigger strap buttons, Max Grip speed knobs to increase performance and some fancy details such as fine body finish and the special inlay for the 12th fret.
But the biggest new piece of technology implemented within this instrument is the legendary Min-ETune system for automatic tuning. As the name clearly indicates, it's a system allowing the user to change different guitar tunings with a mere flick of a switch. So there's no need for lengthy tuner adjustments and tweaks anymore, simply select the desired guitar tuning and let the Min-ETune do the job. This is quite a handy feature, if we may add.
GIBSON LES PAUL MELODY MAKER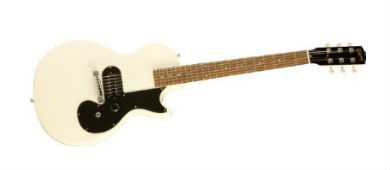 Getting back to the classic era, the Gibson Les Paul Melody Maker was initially introduced way back in 1959 and had its first production run until 1971. The instrument was made to accommodate lower-budget customers and features a series of economical improvements. A simple construction, basic, yet slick design, as well as single-cavity housing for the electronics department, stand out among such notable features.
The series was launched once again during the late '70s, once again emphasizing the aspect of simplicity and affordability. That means that even modern Les Paul Melody Makers follow the same pattern, featuring P-90S pickups dating back to classic '40s Gibson and producing lighter single-coil output audio.
However, the sound is still crystal clear with a low amount of hum. Most genres and styles are easily covered on this one, so no matter if you prefer a clean or overdriven tone, the Les Paul Melody maker definitely has your back covered.
GIBSON LES PAUL TRADITIONAL PRO II
Gibson produced its Les Paul Traditional Pro II with professional players in mind, so it goes to show straight away that we're up for a top-level piece of musical equipment here. Below that beautiful finish, the electronics department was significantly upgraded, adding a 10 dB boost to eliminate an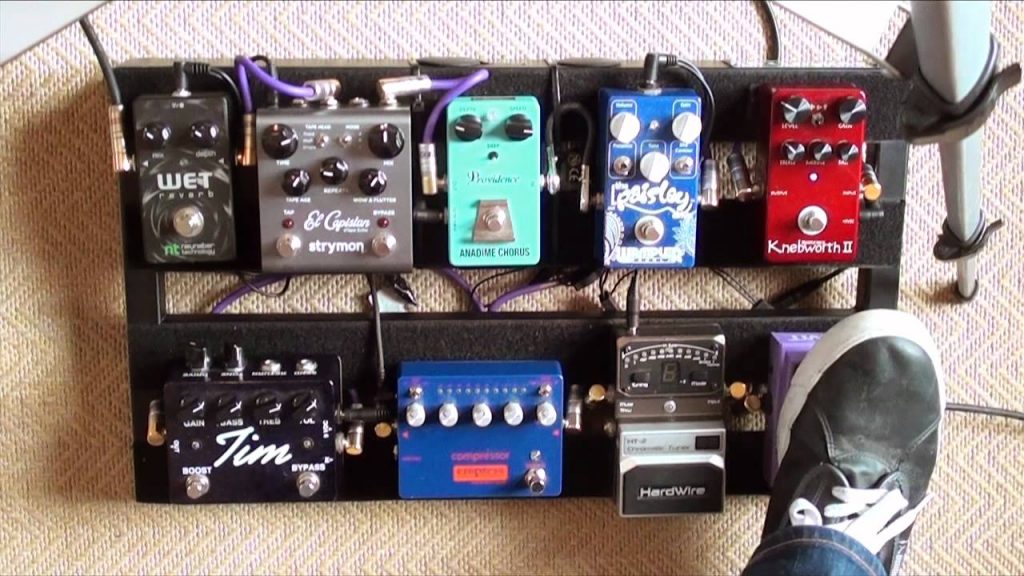 '57 Super humbucker pickups are in charge of the tone quality and offer stronger output, as well as broader frequency response. Coil splitting was also implemented, allowing players to put the pickups to different users depending on the needs they might have. In general, this is a serious instrument worthy of just as many props and kudos as every Gibson Les Paul model out there, if not even more.
Gibson Les Paul Guitar Serial Information
The easiest way to find the year of manufacture of a particular Gibson guitar is to reference the instrument's serial number of the factory order numbers.
In the 1970s, Gibson standardized the serial number system that is still in use today. The typically eight-digit serial numbers on Gibson guitars are stamped on the backside of the headstock. The first and the fifth number combined show the year that the instrument was made. The second, third, and fourth numbers show on which day of that year the instrument was made. The sixth number represents the location where the instrument was made, and the last two digits show the "production run" number.
From 1975-1977 the number is typically found on a decal on the back of the headstock, this should be an 8 digit number that can be dated by the 1st and 2nd digits as follows:
99 = 1975
00= 1976
06 = 1977
In 1977, Gibson introduced the serialization method that we primarily use to this day at Gibson USA, Gibson Acoustic, and the Gibson Custom facility in Memphis, TN.
The serial number will be an 8 digit number impressed into the back of the headstock with "MADE IN USA" below.
The pattern is as follows:
YDDDYRRR
YY is the production year
DDD is the day of the year
RRR is the factory ranking/plant designation number.
Prior to 1984 when the Kalamazoo, MI factory was closed, the numbers 001-499 indicated Kalamazoo production. Ranking numbers 500-999 continued to indicate Nashville production through 1989.
Since 1989, all Gibson acoustics are built in Bozeman, MT and all Gibson electrics are built in Nashville or Memphis. Ranking numbers for Bozeman start each day at 001 and the electrics may start as low as the 300s.
Examples
70108276 means the instrument was produced on Jan. 10, 1978, in Kalamazoo and was the 276th instrument stamped that day.
82765501 means the instrument was produced on Oct. 3, 1985, in Nashville and was the 1st instrument stamped that day.
NOTE – Gibson USA goes to a 9 digit serial number in early July 2005..
A sixth number is now a batch number- batch 0 starts at the beginning of the day, and once we stamp 699, the batch number will change to 1. The first 5 numbers remain the same, the last 3 numbers will remain the same. The only difference is the addition of this batch indicator.
There are always exceptions to these rules, the two listed below are worth noting:
Les Paul Classic: This model features an ink stamped serial number with no "MADE IN USA" (just as we used on the original 1952-1960 Les Pauls). Most will be 5 to 6 digits in length, but the earliest examples feature 4 digit serial numbers. There should be a space after the 1st digit with the 4 and 5 digit serial numbers, and no space with the 6 digit numbers.
The 1st digit indicates the year of manufacture for the 4 & 5 digit serial numbers, these were used from 1989-1999. The 1st and 2nd indicate the year of manufacture for the 6 digit serial numbers which we've been using since 2000.
Examples
9 xxx = 1989 (4 digit number beginning with "9" used only in 1989)
0 xxxx = 1990
9 xxxx = 1999
00xxxx = 2000
05xxxx = 2005
Those beginning with "94":
In 1994, Gibson's Centennial year, many instruments have a serial number that begins with "94" for the year, with the remaining 6 digits indicating the ranking number.
EPIPHONE GUITARS SERIAL INFORMATION
Most regular production models since ca. 1993. Many '80s and early '90s serial numbers may follow a similar scheme, but may not include a factory ID code.
FYYMMRRRR
F= Factory code (this can be 2 letters as well)
YY= year of manufacture (this can also be just 1 digit for '90s models)
MM= month of manufacture
R= ranking number (maybe more or fewer digits, not necessarily indicative of total units produced)
Example – S02021234 was issued in Feb. 2002.
Another code used on some current Epiphone models
FYYMRRRR
F= Factory code
YY=Year of manufacture
M= This will be a letter code corresponding to the month (A=January, B=February, etc…)
RRRR= ranking number
Example – R03D0263 was issued in April 2003.
Epiphone Elite/Elitist models
FYSSSS
F= Factory Code (this code will be an "F" or "T")
Y= Year of manufacture (2 = 2002, 3 = 2003, etc.)
SSSS= Sequential Serial Number
Example – T41234 is a 2004 Elitist model
Conclusion
Although the Les Paul took a while to catch on, its popularity since has never really subsided. Les Paul is in all its glory when accompanied by visionary artists and although that doesn't happen all too frequently, the magic that occurs when these two get together is worth the wait.